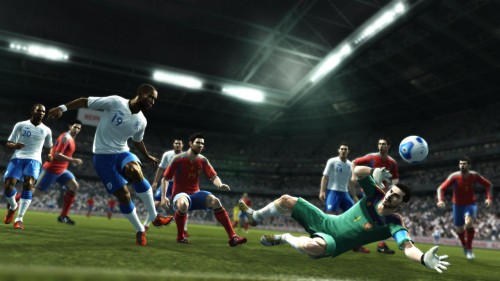 Konami have released the second demo for Pro Evolution Soccer 2012, and yes 360 gamers, this time round you're included!
The demo features 5 minute halves and playable teams include Tottenham, Bayern Munich, Inter Milan, Rangers FC, Club America, and Sport Club Internacional.
Boasting Active AI and off-the-ball control, this year's PES is set for release on October 13 for 360, PS3 and PC, and a few weeks later for PSP and PS2 (28/10), Wii (04/11). Konami is still yet to confirm the date for iOS and Nintendo 3DS.
As FIFA and PES prepare to take to the pitch, it will be interesting to see if PES can make up on the lost ground this year.
If you've downloaded both PES and FIFA 12 demos, let us know which one you think will be victorious this year.
Also check out an extended trailer for PES below which Konami uploaded to their YouTube channel yesterday.