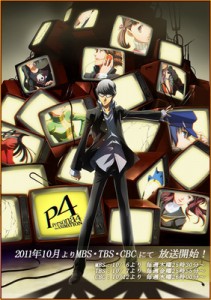 Sentai Filmworks have been on fire lately when it comes to licensing titles hot from Japan and the trend continues with Sentai announcing their acquisition of the much hyped Persona 4: The Animation.
The new series set to debut on Japanese screens this upcoming fall season on the6th of October, is an adaption of the popular Persona 4 video game.
Sentai have announced that they will digitally distribute the series through multiple outlets and have slated the series for a DVD and Blu-Ray release at some point in 2012. The english dub cast for Sentai's version is yet to be announced, however it may be unlikely that the video game's cast will reprise their roles considering Sentai usually do their own in house voice work.
What do you think of this announcement? Let us know in the shout box or comments section.