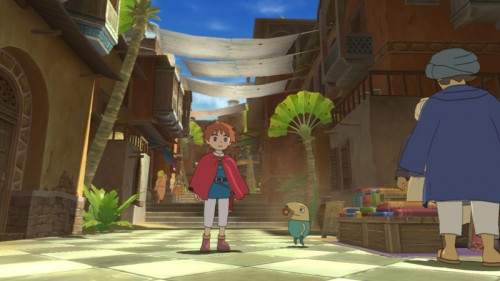 Following the trend of streaming trailers in anticipation of their official unveiling at Tokyo Game Show 2011, Level 5, known for their Professor Layton series, has started to stream a trailer for their joint production with Studio Ghibli, Ni no Kuni: Shiroki Seihai no Joo.
The trailer shows off prpecisely 100 seconds of RPG goodness, giving Ghibli and Level 5 fans enough whimsical imagery to beat a fairy to death with. The game is indeed beautiful and is said to tell an equally beautiful story (Studio Ghibli is said to be handling that part).
Ni no Kuni is set for release on the Playstation 3 in Japan on November 27th, 2011. You can check out the trailer below and let us know what you think of it in the comments section.