Monster Warrior is a new iOS game from developers Sparkin' Apps in which you seek to save some bunnies by slashing some monsters. Monster Warrior has four modes, Arcade, Freestyle, Survival and Task. These modes are pretty self-explanatory, and rely on your reaction timing and precision to slash the monsters.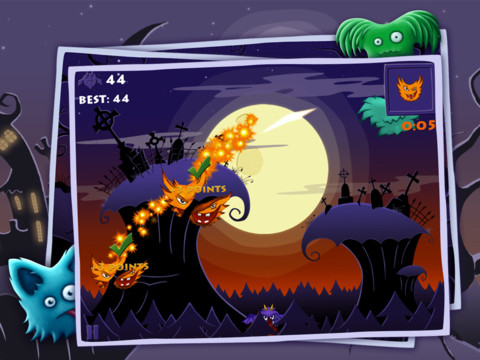 There are various levels and monsters to go through, all in the name of saving the bunnies. Why exactly bunnies are so important to the main evil is not clear, but perhaps the game will reveal what nefarious plot they have been drafted into.
Monster Warrior has Facebook and Game Center capabilities, so you can compare with others and their monster slaying skills. And who doesn't love being crowned king Monster Warrior?
Monster Warrior is available for $0.99 for iPhone and iTouch, and $1.99 for iPad – here
An Android version is due to be released soon as well, so don't worry Android-ers, you won't be left out of the monster slashing fun.