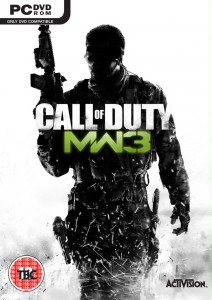 That's right the first official multiplayer trailer for Modern Warfare 3 is now out on the web after being revealed at COD XP. The trailer boasts some impressive new gameplay footage and displays some of the new items and mechanics of the game.
New gameplay mechanics and items such as; bouncing betty-like land mines, robotic mobile sentry gun and dog-tag collecting. So what are you waiting for Call of Duty fans?
Check out the new multiplayer trailer for Call of Duty: Modern Warfare 3 below. It's bound to excite even the lowliest of campers.
Let us know what you think in the comments section below.