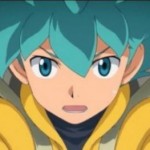 It's been one hell of a past few months for Gundam fans. Ever since the reveal of Gundam AGE, the fandom has been privy to huge announcement after another huge announcement and you guessed it, here is another huge announcement. The cast for the upcoming Gundam AGE anime have been revealed.
Furitto Asuno played by Toshiyuki Toyonaga known for Ryuugamine in Durarara!!
Emily Amondo played by Aya Endo known for Cruz in Needless.
Dike Ganheiru played by Kouki Miyata known for Chojuro in Naruto Shippuden.
Guruudekku Einoa played by Hiroki Touchi known for Lasse Aeon in Gundam 00.
Wolf Eniakuru played by Daisuke Ono known for Sebastion in Black Butler.
Narration by Kazuhiko Inoue known for Kakashi in Naruto.
With such an amazing cast compiled for Gundam AGE, the series is shaping up to be potentially the best Gundam series yet. Only time will tell once October 9th rolls around. Leave a comment below letting us know what you think of this cast.