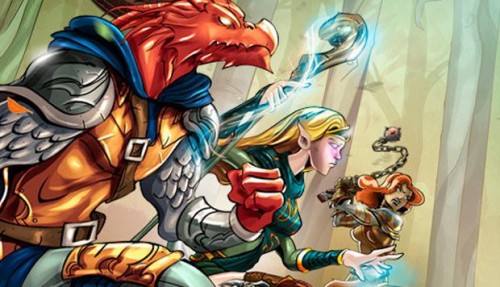 *update – click here for an in-depth preview of the game*
The Neverwinter RPG franchise is taking an interesting turn, with Atari's next release in the series coming in the shape of a Facebook game – Dungeons and Dragons: Heroes of Neverwinter.
Heroes of Neverwinter will follow the 4th edition ruleset of Dungeons & Dragons, utilising the Facebook platform to provide players with bite size chunks of classic RPG gameplay. The social networking aspect of the platform will allow for plenty of additional features, with friends able to have their character and abilities in another player's game without actively being present – the usual Facebook style asynchronous multiplayer.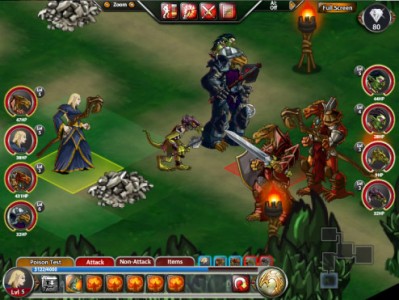 The adventure will begin in the city of Neverwinter, with players able to select a pre rolled character or dive into the character creator to build their own customised adventurer.  This is one of the many ways in which the developers seem to be trying to draw in both the die hard RPG fans and the casual Facebook crowd – and it's an admirable goal. The gameplay is designed to be easy to pick up and play (a point and click interface, for example) yet deep enough to satisfy the more hardcore gaming crowd. On that note, dungeon masters will be happy to hear that Heroes of Neverwinter will allow players to design their own adventures for friends, with in game achievements unlocking more tools for the dungeon creator toolset – the more you play, the more you get to play with.
It's a big ask to pack something like a Neverwinter game into the Facebook platform, but Atari and Liquid Entertainment look to be doing their very best to pull it off. Now I'm no D&D fanatic, but the consensus seems to be that the 4th edition ruleset focuses more on the combat mechanics than previous ones, so is conveniently ideal for such an adaptation.
The closed beta is running now, with the open hitting sometime around the 15 September, so head over to the game's Facebook page for more info! You never know, you might meet someone from Capsule Computers wandering around in there…
So is something like this possible to pull off on Facebook? Personally I've never played anything on it, yet am really interested to see how this one turns out. Sound out in the comments section below, and stay tuned for a preview!
*update – click here for an in-depth preview of the game*