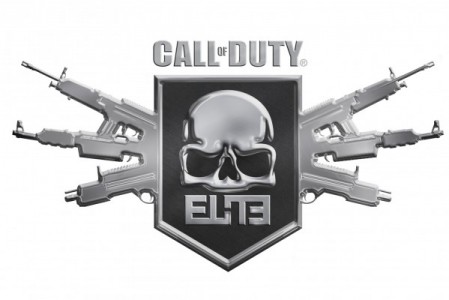 Hot off the heels of the Call of Duty XP event comes more details of Activision's dedicated online service. Call of Duty Elite has been built especially for the franchise and will go live on the same day as Modern Warfare 3. Come November 8 players will be able to choose from a Free or Premium membership to get access to the service, which will also be backwards compatible with Black Ops.
There is a lot on offer here, and Activision really do want this game to take over the world – the service is even accessible on smartphones and tablets! Below are the details from Activision themselves, with free and premium services listed alike.
CONNECT: A true, franchise-exclusive social gaming platform, Call of Duty Elite gives players unprecedented control and flexibility over their multiplayer experience. Members can join and create Groups based on their hometown, gameplay style or favorite sports team, and then discover players who share that same Group in-game, encouraging Call of Duty MW3 gamers to play and compete with others of similar interests or affinities. Elite users can also create and manage a private Clan, as the platform enables players the ability to track their Clan mates from virtually anywhere, including in-game. The Connect features also include the Elite Theater service, which allows players to upload and share HD video directly from the game.

COMPETE: Multiplayer competition forms the core of the Call of Duty Elite feature set. The service hosts community-wide events and Operations for players of all skill levels. Casual and hardcore Call of Duty fans alike can battle for bragging rights, trophies and real-world prizes like iPads, LCD TVs, even a custom Call of Duty Jeep! Multiplayer competition and exclusive event programming will be available and managed by a live service team 24/7, year-round. Elite is built from the ground up to thrill the multiplayer combat seeker.

IMPROVE: Call of Duty Elite is a stat-freak's dream, dynamically tracking a vast array of performance statistics at the individual, friend/clan network and community-wide levels. Players can enlist this comprehensive, always-on cache of data to improve their gameplay, target and outmatch the accomplishments of friends or put their skills to the test in numerous Elite Operations and events. Players will also have access to exclusive expert video strategies and detailed map and weapon breakdowns to help hone their Call of Duty skills even further. And, after studying these expert advice and strategies, players can configure and sync customized load-outs via the web or Elite apps for iPhone, iPad and Android directly to MW3, and changes will be ready in-game the moment they boot up their console.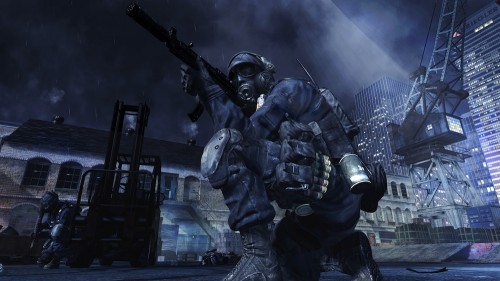 Free membership gets you access to leaderboards and some group and clan functions, as well as use of the COD theatre (for uploading/browsing HD gameplay videos). With Elite accessible on smartphones and  tablets as well as consoles, there is of course Facebook and app integration, with a friend finding match maker for the social network and a custom class creator app.
The Premium service comes in at $50 a year, and looks to follow the new trend of pre purchasing DLC that we've already seen from Gears of War 3.  Fork out the cash and this is just some of what you can expect:
DLC for Modern Warfare 3: Everything apart from the map packs will be yours as it is released over MW3's nine month 'DLC season', and yours to keep. Activision have 20 pieces of new content at the ready!
More Theater access: Upload more videos and get 8 times more HD video capacity than normal users.
Exclusive content: Access to COD TV episodes featuring content from Ridley and Tony Scott, Will Arnett and Jason Bateman.
Daily prizes: Compete for real-world prizes including iPads, LCD TVs and Jeeps in competitions exclusive to premium users.
So that's a game, a console, a headset, an app, Facebook integration, TV episodes, a multi million dollar pre-launch party – what else is left for the juggernaut that is Call of Duty?