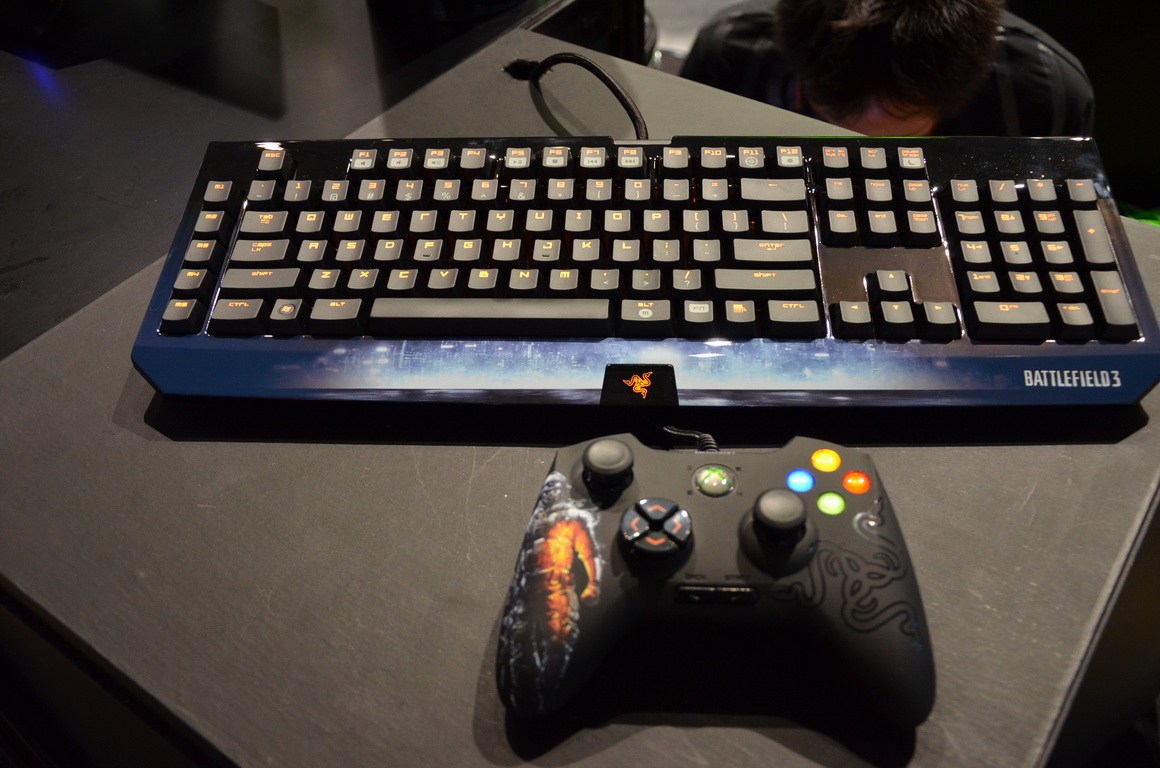 Along with the great announcement of the Razer Arcade Stick mentioned at this years TGS 2011, Razer have also been working together with DICE to bring us the Battlefield 3 Keyboard and Xbox 360 controller.
Hilmar Hahn, product Evangelist runs us through our hands on preview on the Battlefield 3 Blackwidow Ultimate keyboard and Xbox Onza Controller.  No major differences or tweaks in terms of functionalty have been made to either products apart from the lights on the Blackwidow are now changed to Orange to suite Battlefield 3 and of course the Battlefield 3 skins which look great on both the products.
Enjoy the video preview and the pics, leave a comment below and let us know what you think.