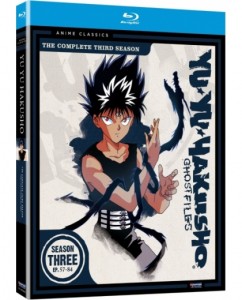 Funimation over this past year has been releasing their remastered version of anime classic Yu Yu Hakusho onto the Blu-Ray format. They are set to continue that trend with Yu Yu Hakusho Season 3 Collection for Blu-Ray, which is to be released on the 27th of September, 2011.
In anticipation of the upcoming Blu-Ray release, Funimation have posted a trailer for it through their Youtube channel. The upcoming third season collection will feature the conclusion to the Dark Tournament arc and begin the Chapter Black arc.
You can check out the trailer below and leave a comment letting us know what you think.