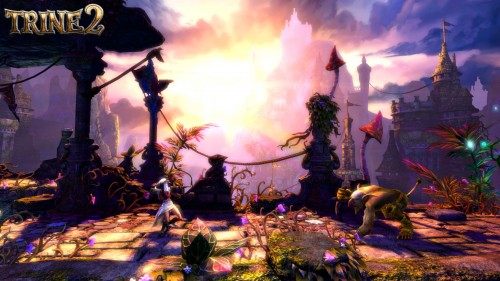 Trine 2 is all set for a retail and digital release in Europe, with developers Frozenbite teaming up with Focus Home Interactive to bring the side scrolling adventure sequel to PC and Mac in Q4 2011. Also slated for a PSN and XBLA release, the game is a follow up to 2009's Trine, which received strong reviews and sold close to a million copies.
The three characters from the first game all return, with players able to choose between Zoya the thief, Amadeus the wizard and Pontius the knight. In addition to single player the game will also have both online and offline co-op, so all three characters can take to the screen simultaneously. As with the first game, the platforming will be full of physics based puzzles to solve and plenty of monsters to mash.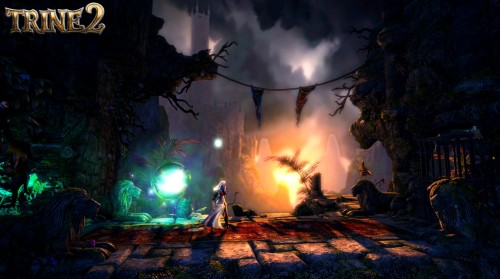 As you can see the game looks absolutely stunning, and is full of highly detailed and richly coloured fantasy landscapes. The original soundtrack is composed by the returning Ari Puilkkinen, (who's responsible for the rather awesome Angry Birds theme tune) and will be bundled along with the game in a special edition release.
It's all shaping up to be a rather exciting package, so keep your eyes peeled for a review.