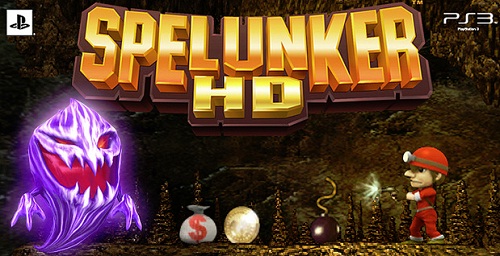 An updated version of the 1983 cave explorer game Spelunker is heading to the Playstation Network on August 10 2011.
Boasting brand new 3D graphics and 100 levels, Spelunker HD will see players exploring huge cave systems in search of treasure. There are bats to be dodged, boulders to run away from (cue music!) and mechanisms of all sorts to fiddle with along the way. Ghosts of unlucky past spelunkers also haunt the caverns – maybe left behind from the original release which was somewhat notorious for killing off it's hero with even the tiniest of falls.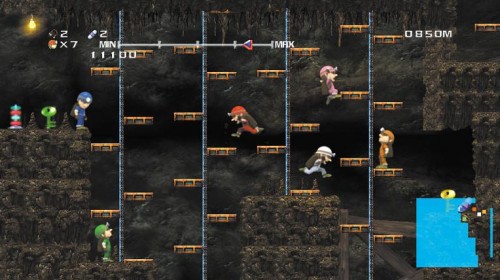 The game is already a hit in Japan, picking up a top sales award and also spawning a bit of a cult following, with toys, comic books, and even a karaoke mix of the music all inspired by the game's famously useless hero.
Multiplayer looks set to provide an ideal oppurtunity for some cave exploration chaos, with offline supporting up to four players and online up to six. Throw in a retro mode featuring the old 2D graphics and original music, and Spelunker HD looks set to provide plenty of chances for players to test out the 'weakest action hero in the history of video games'.