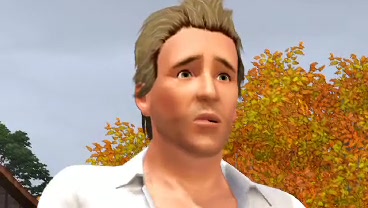 A little something for all you Sims fans out there. EA have announced the impending release of a brand new digital world for download via the Sims 3 store. Titled Hidden Springs, the new world is jammed packed with new locations, Sims characters and items and will be available for your enjoyment from August 25th via Simpoints purchase. Hidden Springs is a spiritual journey for your Sim, a soul cleansing, luxurious get away complete with all of lifes creature comforts.
In what sounds lke a social elite club for the rich and famous, Hidden Springs offers your Sim a delectable lakefront view, spas and ski lodges or bush retreats and Museums of magic and supernatural for the more outdoorsy or cultured types. Mingle with the socially elite at the Redwood Heights luxury lodge and rise to their level of sofistication and status. Relax in the waters of the Crystal Solarium before letting your hair down at the Fairyfolk Park, and enjoy everything Hidden Springs has to offer. If none of these tickles your fancy, why not try the Silver Zephyr Health Spa famous for its world reknowned techniques in health and beauty.
With all Sims comes a little magic, always expect the unexpected as you explore these new environments, learning more of the curious magic that lies deep within Hidden Springs as you progress through its landscape.