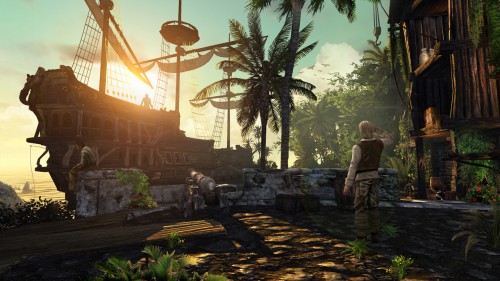 Deep Silver and and developers Piranha Bytes have expanded the website for the RPG Risen 2: Dark Waters. It is now online with more updates and additions to the new website to come. At www.risen2.com, adventurers now receive even deeper insights into the world of the RPG.
Apart from new details about the story and the continents, the Risen 2 website also provides background information on the nameless hero. In the coming months, the "World" and "Characters" areas will be further expanded, and descriptions of the game's different creatures will be added. Fans will also find the latest news at www.risen2.com, as well as an interesting FAQ section, screenshots, wallpapers, and the downloadable CGI video. Visitors to the website can register for the newsletter and share their impressions with other players on the message boards or via Facebook.
A new teaser trailer can be accessed on this new website. Alternatively, you can watch it below.