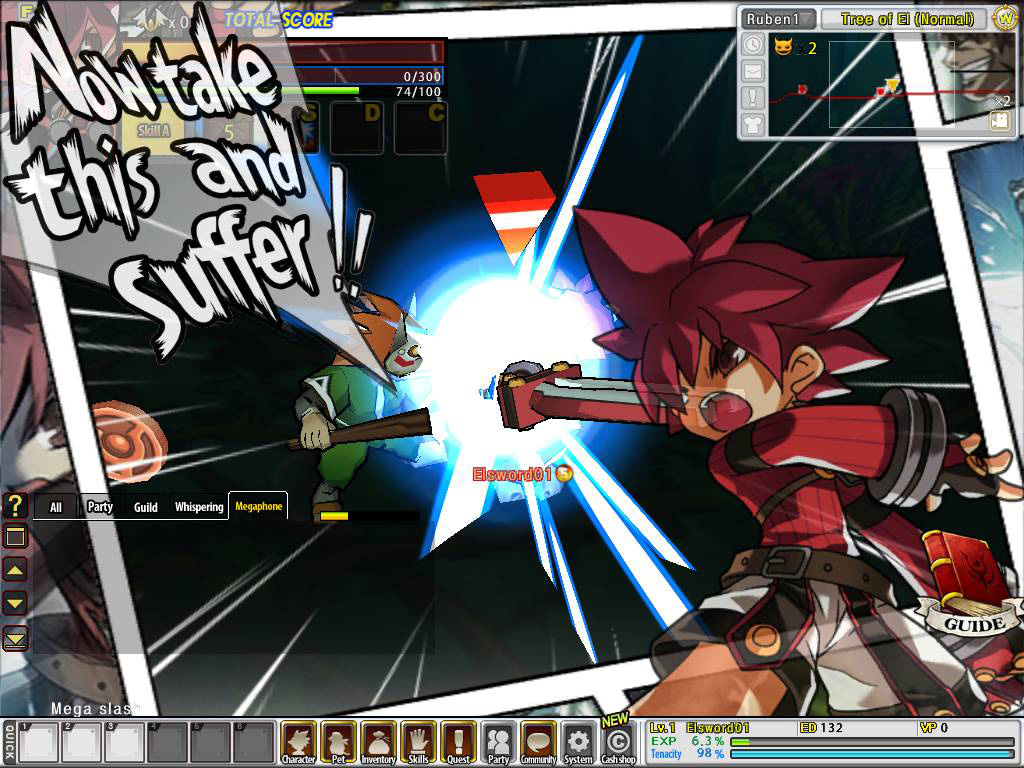 Elsword has introduced Raven, a new playable character in the manga-inspired fantasy MMO. A human melee fighter, Raven, uses his Nasod arm (a metal limb with claws), and a blade to create combos that can destructively defeat enemies as he searches for redemption. This twenty four year old has a dark past containing jealousy, treason and vengeance. After meeting Elsword and his friends, Raven sees the wrongs he had done and teams up with them to look for the stolen El Stone in the hopes of achieving salvation for his misdeeds.
In the world of Elsword, the El Stone is a huge gem that was in the centre of a miracle that gave life to the once barren and desolated continent now called Elios. With the stone apparently weakening in power, it has been stolen and now it's up to Elsword's gang to get it back! Join Elsword, the fast and swift knight; the elven Rena, whose great marksmanship can defeat monsters before they even realise they were in battle; Aisha, a mage of the highest order specialising in destructive elemental damage; and Raven; in their journey through the land of Elios to rescue the beloved stone.
For more details on Raven, see below, and for more information on Elsword visit http://www.elswordonline.com/
About Raven: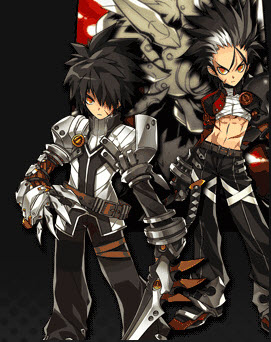 Raven is quiet, cold and distant. A heinous betrayal by the Kingdom of Velder, Raven worked hard to become Head Captain of the Mercenary Knights. Being a commoner in such a high-ranking position, he has caused jealousy among the nobles, who then conspired to frame him. His friends, colleagues and fiancée lost their lives in a failed attempt to rescue him from prison. With a scarred body and wounded soul, Raven was prepared to meet the afterlife. Then the Nasod King's messenger relayed an offer he couldn't refuse – a rebirth with new powers and a mission. It was to rebel against Velder Kingdom and the very people that took away everything he loved. Reborn with a Nasod arm and a blade on the right hand, he fought to destroy the last thing that had meaning to him. That is until he met a crew of young ambitious heroes that reminded him of his duty to protect the people to whom he once pledged his allegiance. He decides to join Elsword and his friends on a new life adventure to find the El.