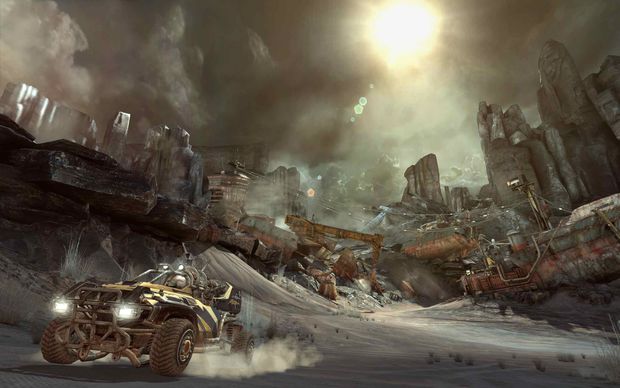 Installing a game on the Xbox 360 console is always an optional endeavor which can shorten your load times and sometimes make the game run better. Last year Microsoft optimized the installations which made the size of each installation smaller, but it seems that there are going to be at least a few games which will take literally a whole smaller hard drive's worth of space to contain.
id Software's John Carmack revealed that RAGE will take 22GB of space to install all of the files on the game discs. In an interview with TheSixthAxis, John Carmack not only revealed how much space you will need to install RAGE, but even suggested it is a good idea. He said:
"On the 360 we don't have a partial install option; it's all or nothing, which is kind of unfortunate. It means you have to install 21/22GB of stuff which takes a long time but if you've got it and you play it on the 360 that's the way to go.

"Once you get everything from memory that works pretty good, but if you're coming straight from the hard drive then the first time you walk into everything from the DVD or from the Blu-ray — even worse in terms of total latency time — you listen to that Blu-ray churning around as its pulling everything in.
The large install comes from the fact that RAGE comes on three different discs for the Xbox 360, with two for the single player section and one for the multiplayer. This is actually a good sign, because if a game is going to take so much space just to install, then there has to be a lot of content inside. RAGE is set for a release on October 4th in North America across the PlayStation 3, Xbox 360 and PC.