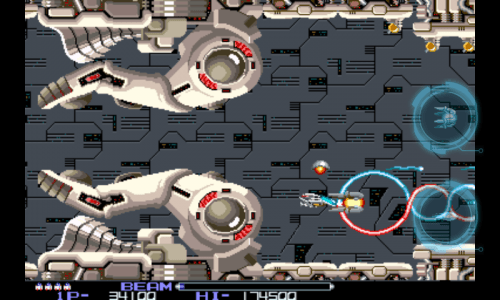 A developer famed for bringing "bringing retro games back to life" is ready to do so again. DotEmu will release R-Type for Android devices on September 12, 2011. Coming all the way from Irem in 1987, R-Type has also released on the Amiga, Atari, Amstrad, Commodore 64 and PC. The new version will have you flying around in a R-9a Arrowhead and will feature:
· A large amount of items and powers-up to collect through various and sharpened sets.
· Strong enemies and bosses at the end of each level (8 altogether).
· The famous « charge shot » for more power!
· Share your results with your friends with OpenFeint!
R-Type for Android also comes along with two difficulty modes and full touch mode.