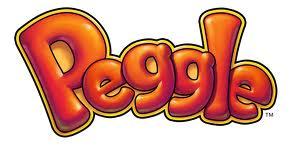 Peggle has always been one game that I can sit at the computer and become a zombie playing as I watch that famous silver ball drop and hit colored pegs. It's such a simple formula, but it very well could be PopCap's most addictive game to date. Today is yet a new day for the franchise though, as PopCap have released Peggle HD for the iPad, which will take the modern classic and add in Game Center support with 29 achievements while adding a shiny coat of HD paint so users can bring a more definitive version with them on the go. To sweeten the deal, Peggle Nights will also be available as an in-app purchase at launch.
PopCap had this to say on Peggle's new touchscreen platform:

"We're bringing Peggle in all of its glory to mobile gamers everywhere with this fully optimized adaptation, exclusively for the iPad," noted Andrew Stein, director of mobile business development at PopCap. "Peggle HD delivers riveting game action familiar to millions of fans of the original PC blockbuster, and is enhanced with Game Center achievements, like First Bjorn and Circus Daredevil, an in-app purchase option for Peggle Nights, as well as vibrant high-definition color and detail that offers the best of on-the-go entertainment to scores of iPad gamers."
Since releasing back in 2007, Peggle has been downloaded 30 Million times so far, which comes as no surprise due to the mass amount of platforms that PopCap launch their famous titles on. For a limited time only, Peggle HD will be available for a special introductory price of £1.79 from the Apple App Store with the in-app purchase option of Peggle Nights for £0.59. Thereafter, the games will be available for £2.99 and £1.19, respectively.
So if you own an iPad, get to downloading this classic and ball dropping your way to the land of digital bliss.