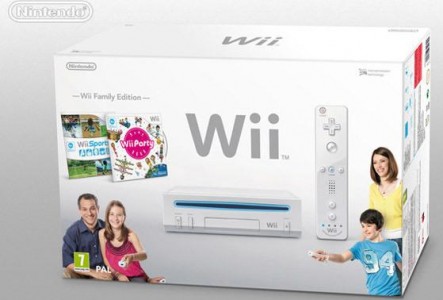 Here is some interesting news out of Europe this morning. It appears Nintendo are going to be slashing the price of the Nintendo Wii this holiday season (at least in the U.K.) and offering up a newly redesigned Wii that will be smaller and feature no Gamecube backwards compatibility. Yes, that means Gamecube controllers as well.
These new bundles will also now be bundled with Wii Party as well as the usual Wii Sports, but not much else looks to be changing aside from a new casing and price. This "Family Wii" is just for Europe as of now, so it is still unclear if Nintendo of America and Nintendo of Australia will follow suit with this repackaging, but we will be sure to bring you an update if we hear anything.
So what do you think of this new model? Is the lack of Gamecube support a problem? Leave a comment below with your thoughts.