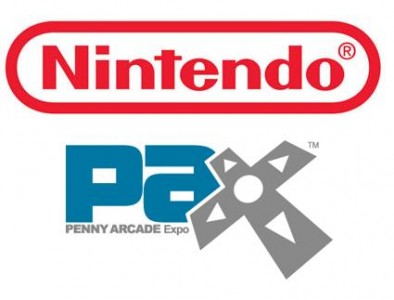 PAX Prime is just days away, and as usual publishers and developers everywhere are beginning to reveal just what they will have in store for visitors. Nintendo will be very present at the event and are looking to make their mark by offering up a ton of contests, demos, and tournaments.
Between Aug. 26-28, Nintendo will be located at booth No. 462, level 4, and will have the likes of Super Mario 3D Land, Skyward Sword, Kid Icarus, and a ton of other upcoming 3DS, DS, and Wii titles all fully playable and on display at the event. In addition to game play on the main show floor, Nintendo also are inviting all guests to join them at the North Galleria, where two levels will be completely decked out with additional games and activities.
The third floor of the Nintendo Gaming Lounge will be decorated to celebrate the upcoming October 24th release of Kirby's Return to Dreamland as well as September 19th's Kirby Mass Attack and will feature Kirby pink cotton candy, Kirby bean bags to rest on, and plenty of Kirby swag to take home and wear. Kirby will also share the floor with Pokedex 3D, with activities such as large Pokémon AR markers and daily giveaways including collectible Pokémon AR marker cards while supplies last.
On the second floor of the Galleria, attendees will also be able to sign up for a Star Fox 64 3D tournament on the morning of Friday, Aug. 26, with the actual event taking place from 7-10 pm on Saturday, Aug. 27.
You can check out the full list of playable titles down below and get in on the action for yourself at the State Convention & Trade Center in Seattle, where Nintendo are sure to steal the show yet again.
Nintendo 3DS
Super Mario 3D Land
Mario Kart 7
Kid Icarus: Uprising
Star Fox 64 3D
The Legend of Zelda™: Ocarina of Time 3D
Pokédex 3D
Shinobi by SEGA
Sonic Generations by SEGA
Wii
The Legend of Zelda: Skyward Sword
Kirby's Return to Dream Land
Rhythm Heaven (name not final)
Fortune Street
Nintendo DS
Dragon Quest Monsters: Joker2
Kirby Mass Attack