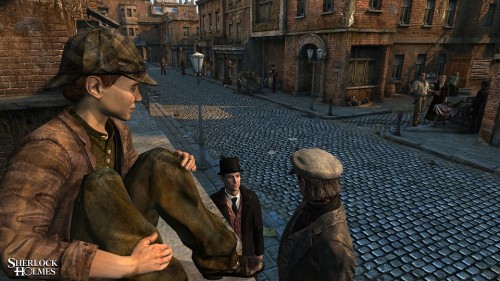 A brand new mystery will be at hand for puzzle fans when the Testament of Sherlock Holmes is released in fall this year (that's in the Northern hemisphere of course, my dear Watson). The latest in the series of puzzle games based around Baker Street's most famous Robert Downey Jr lookalike will see the detective framed for a series of crimes including theft, fraud, and, murder? The people of London, the bobbies of Scotland Yard, and even the ever loyal Dr Watson will all begin to lose their faith in him as Holmes finds himself unable to prove his innocence.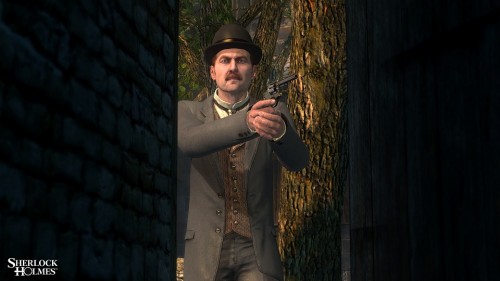 Players will step in to give Holmes and his genius level intellect a hand, examining clues, re-enacting crimes and interrogating witnesses in an effort to clear the detective's name and solve the mystery.
Testament will be the first of the Sherlock Holmes games to be developed specifically for the PS3 and Xbox 360 rather than PC (although it will release across all three platforms), so the controls and visuals should be a step up from the previous adventures. The screenshots released today are all about showing off the "lush, captivating environments" made possible by an all new game engine, and they do look promising. Dr Watson has his trusty revolver on hand, and Victorian London looks like it should.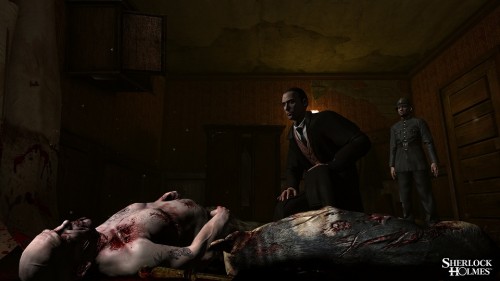 Hopefully the success of the Guy Ritchie film (with an upcoming sequel of its own) has revitalised interest in Holmes enough to make the title something worth investing in for both developers and gamers. The focus on consoles seems like a good thing for the series, so hopefully come the end of the year there will be an intresting little mystery on the hands of Holmes fans everywhere.