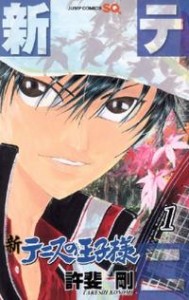 It has recently been announced that Takeshi Konomi's The New Prince of Tennis manga will be adapted into an anime series. The original manga simply titled The Prince of Tennis previously had an anime series based off of it, as well as spawning multiple films. After concluding his original manga, Konomi created The New Prince of Tennis a direct sequel to the original which takes place several months after the conclusion of the original series.
Not much has been revealed about the details of the adaptation or it's release date for the series. However the latest film in the franchise is set to premiere in Japanese cinemas on September 3rd, 2011.
Leave a comment below with your thoughts on The New Prince of Tennis anime adaptation.