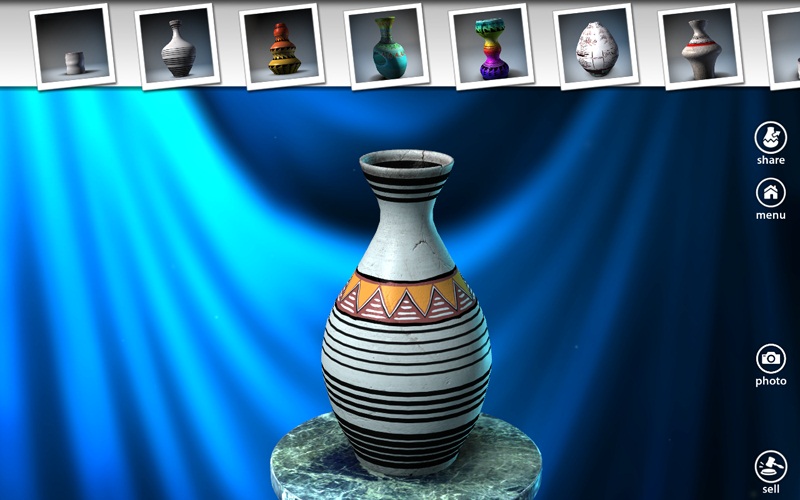 Let's Create! Pottery is now available to the Nindendo DSi and Nintendo 3DS systems. Originally an app for iOS and Android devices, to date it has been downloaded more than 2 million times! This clay spinning game shot to the charts and was a number one app in the entertainment category of App Store, topping in 50 countries including the US, UK, Japan and China!
In Let's Create! Pottery you do just that, create pottery, without all the mess and money spent on materials and instruments. Have your own 'Sam and Molly moment' from the movie, Ghost, with your special someone in the comfort of your own sofa, sans the sludge, dirt and heavy clean-up! When you embrace your artistic side, you can craft items themed to your individual delights. Fancy a sleek modern piece of art? Or how about Ancient Egyptian pottery? Not far back enough? You can even add elements from the caveman era!
Let's Create! Pottery is available through the Nintendo DSi Shop on the Nintendo DSi and Nintendo DSi XL and the Nintendo eShop on Nintendo 3DS.
Let's create pottery Nintendo shop link here
For more Nintendo DS news, Click Here