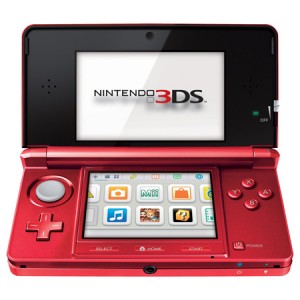 If you live in Japan and registered your 3DS console before the cut-off date, you'll be happy to know that Nintendo has announced what free games you will be getting for supporting their system. The ten NES, or Famicom, games that you can download soon include Metroid, Zelda 2: The Adventure of Link, Yoshi's Egg, Mario Open Golf, and Wrecking Crew. Super Mario Bros., Balloon Fight, The Legend of Zelda, Donkey Kong Jr., and Ice Climber are also included for free to those who went to the eShop and registered their 3DS. It is unclear whether these games will be the same free games that Ambassadors worldwide will get, or whether Japan is getting these exclusively.
10 GBA games will also be arriving for Ambassadors, although the details on those have yet to be released.
Check out Nintendo's announcement here.
Related articles: Free Nintendo Classics to be Offered for Early Buyers!
Super Mario Advance 4 & Kirby & The Amazing Mirror added to Ambassador Rewards line-up

Nintendo's Eligibility Checker will verify your 3DS Ambassadorship