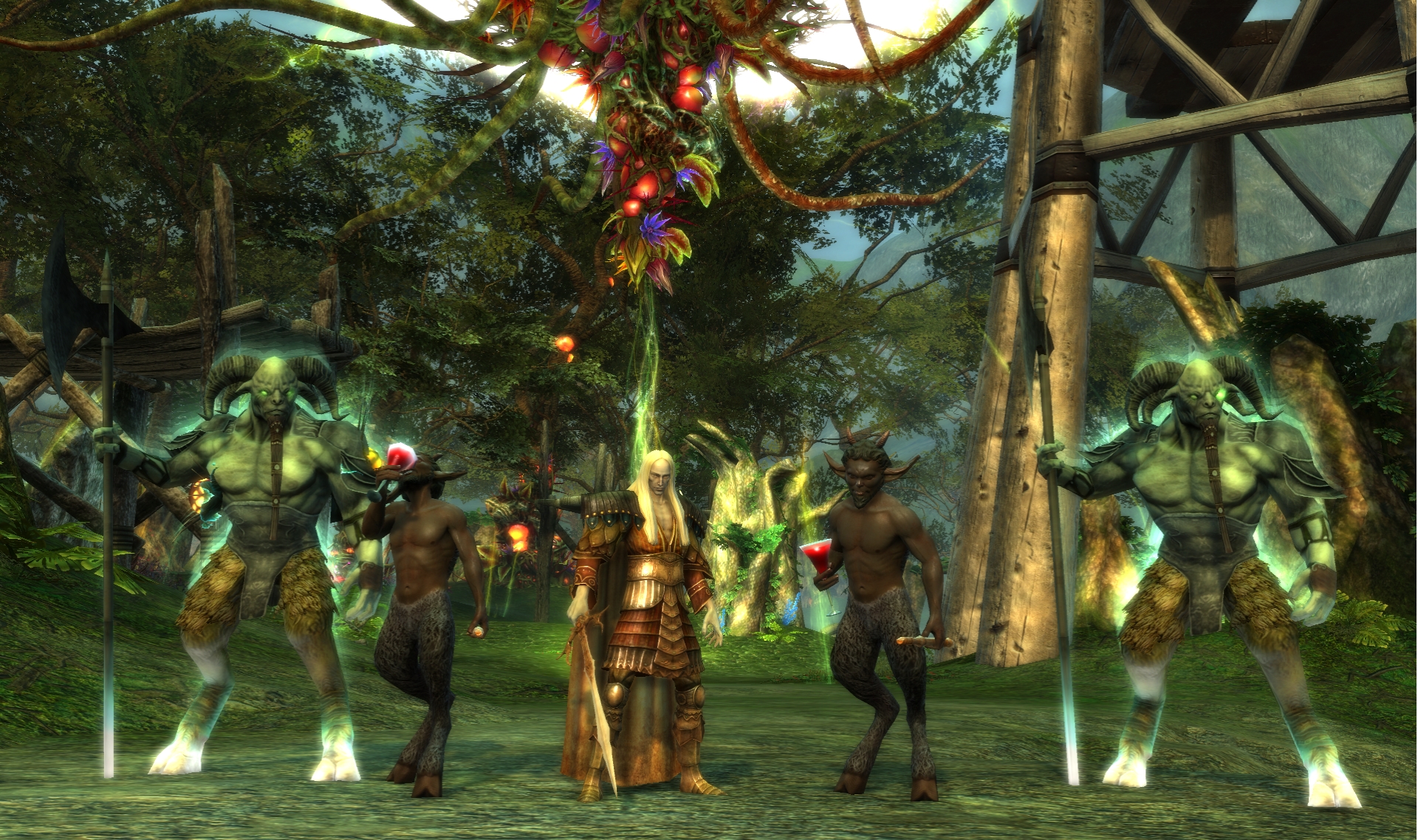 Today marks the beginning of Rift's half birthday party, a weeklong celebration thrown by developers Trion Worlds to mark the MMORPG's first hugely successful six months on the planet. Subscribers and newcomers alike are all entitled to a slice of the cake, and in order to make sure there's cake for everybody, Trion are even asking you to bake your own! That's right people, there's a baking contest.
If your icing skills are a bit lacking these days have no fear, there are two other contests out there this week, Ace of Achievements and Screenshot Savant. All three are described by Trion as follows:
• Ace of Achievements – Accomplish as many achievements as possible August 25-31 for the chance to win big!

• Birthday Bakeoff – Dust off that cake tin and get cracking on an epic confectionary creation! Submit pictures via facebook and the official forums of your most Rift-acular birthday cake.

• Screenshot Savant – Submit a screenshot of your character celebrating Rift's half-birthday in the least appropriate spot (or fashion) for a party in Telara. He or she who parties the hardest wins the prize!
In return for your gaming/baking/partying skills, you have the chance to win one of three desktop gaming rigs for the grand prize (an HP PC,  i7 3.2 GHz Quad-Core, Nvidia GTX580, 9GB RAM, 160GB SSD,& 1TB HDD), with runners up recieving  NVIDIA GTX460 video cards, and all winners getting six months of game time.
In addition to the contests subscribers will receive extra XP, more PvP Prestige and Favor, plus a special surprise birthday gift (more cake?) . For full details of those bonuses, check out Capsule Computer's previous coverage of the party.
Rift's half birthday week runs from 25 – 31 August, and full contest rules and details can be found here .
One more thing. Trion Worlds do not want you to click here. Seriously. Never.