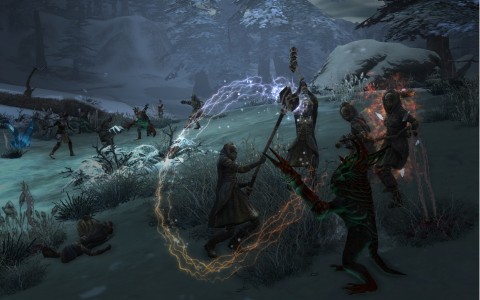 <
It's a very merry half birthday for fans of new MMORPG on the block Rift, with developers Trion Worlds announcing a weeklong celebration to mark the first 6 months of the game's life. Starting on August 25, Guardians and Kelari alike will be rewarded with special in game bonuses including extra XP and a (hopefully gift wrapped) surprise birthday present:
• Special Surprise Birthday Gift – Following the event, all active subscribers will receive a special in-game birthday surprise to commemorate the occasion!

• Bonus Experience – Your blood-lust is rewarded with bonus experience in both PvE and PvP

• Guild Bonus Experience – Swiftly level-up your guild with bonus XP granted for completing guild quests

• Big PvP Payouts – All warfronts and open-world PvP will grant extra Favor and Prestige

• A Plethora of Planarite – Sealing Telara's rifts and combating the invasions will reward you with extra planarite

• Bonus Plaques & Marks – Increased chance for bonus Plaques of Achievement and Marks of Ascension in all dungeons and raids
Not a subscriber? No need to worry, there are goodies for you too. Namely one weeks free play for new or returning players, with no restriction on zones or levelling up. After the week is over Telara's newest residents will have the option to purchase the game client for a reduced $4.99 (USD) if they pick up a subscription plan at the end of the week.
"We really wanted to do something fun and memorable for this amazing milestone," said Scott Hartsman, RIFT Executive Producer. "What better way to say thanks than to kick the doors open and add even more rewards for our subscribers?"
It's a great chance to check out a game that has already had over a million activations since release, and if it's free, why not?