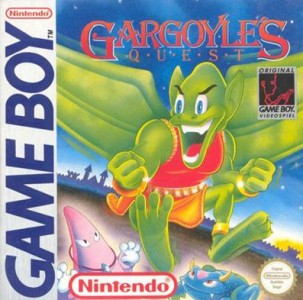 We haven't had much to celebrate over in terms of quality releases on the eShop for over a month now, but thankfully Nintendo have brought out their classic Game Boy game "Gargoyles Quest" to the eShop today to give 3DS owners a reason to spend some of that remaining balance.
This Ghost & Goblins spin-off puts players in the role of the Gargoyle Firebrand, as he traverses the ghost realm to prepare for battle against the Destroyers' King Breager. Gargoyle's Quest will be priced at $3.99 and can be found in the Virtual Console tab in the eShop.
Also new today is Let's Create! Pottery, a "Calculator", and Magical Whip: Wizards of Phantasmal Forest for the DSiWare. New videos are also in the eShop with Nintendo Video, with the short film "Moving Still" and The Blue Man Group's "Upgrade Your Life!" hitting the service.
On the Wii front, the SNES firefighting game, Ignition Factor has become available for 800 Points along with a new demo of the recently released
"Kyotokei".