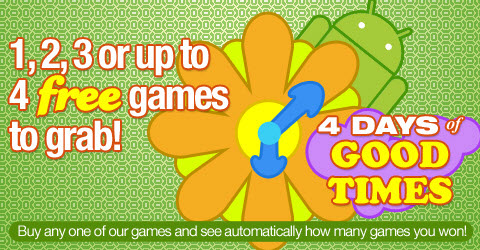 Gameloft have started a week long "Good Times" Promotion for Android users. After overwhelming requests from fans for some Android love, Gameloft with no other road to turn down said "Hey, you know what? Good times everyone!" and that is how this promotion came into existence.
What is this promotion you ask? Well it's certainly "Good Times" for Android users. With the simple purchase of a Gameloft title from the Android store and voila, you are instantly given a randomly selected number of free titles ranging from 1 to 4 free games per purchase. Before you ask, no there is no catch! Just pure and true "Good Times" courtesy of Gameloft.
The promotion begins on Monday the 29th at Midnight and ends on Friday the 2nd at Midnight. So you have a good deal of time to take advantage of the offer. For more details you can check out Gameloft's announcement here.