EA has unveiled the players who will be gracing the covers for its latest football title, FIFA 12. This is the first of a series of announcements EA will be releasing as the launch date gets closer and more player lineups are revealed.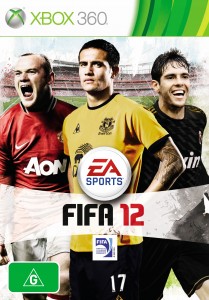 Australia's cover will include Everton player and Aussie, Tim Cahill, Manchester United's Rooney, and Real Madrid's Kaka. Other players that will be featured on the cover from other countries includes Jack Wilshere from Arsenal, Xabi Alonso from Real Madrid, Pique from Barcelona, and Mexes from AC Milan. These players will – as they are every year – be integrated into the marketing campaign for the title before and after the launch on September 29 (Australia) and September 30 (New Zealand).
Does this cover lineup for Australia sound a little familiar? Check out the FIFA 11 cover and see if there are any similarities…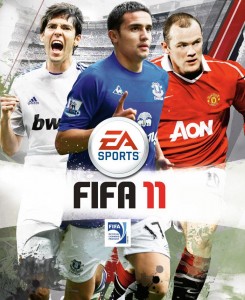 Oh wait…it's the exact same players! We'll forgive you, EA, because FIFA 12 does sound like a brilliant and innovative new take on the franchise (and because they're all wearing different kits…does anyone notice Kaka's odd hair in this cover?). However, there's only so many times Kaka and Cahill can grace our covers before each year starts to look exactly the same.
What are your thoughts on the new cover? Let us know in the comments section down below. If you'd like to read more about FIFA 12, check out our handy "All You Need To Know About: FIFA 12" article here.