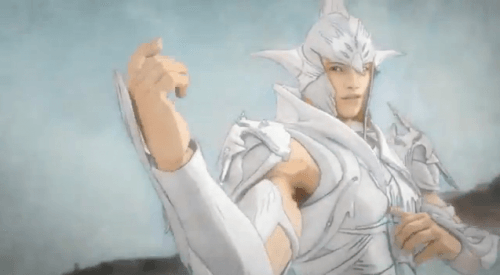 After several delays, the wait for El Shaddai: Ascension of the Metatron is now over. This stylistic action title has been catching notice for quite some time due to the beautiful art style that ties into the combat of the game itself. UTV Ignition, who published the game are very proud of the final result, releasing a comment on this monumental release for their company:
"We are absolutely thrilled to finally bring El Shaddai: Ascension of the Metatron to gamers across North America," said Shane Bettenhausen, Director of PR and New Business Development UTV Ignition Games. "The development team in Japan poured several years of passion and creativity into this project, and we are extremely proud that their uncompromising, unique vision carries through into the final user experience."
If you didn't know, Sawaki Takeyasu of Devil May Cry fame lead the team of developers behind El Shaddai, who then crafted the game's rich storyline inspired by events in the Old Testament's 'Book of Enoch'. I definitely get an Okami vibe from the game, as I have said before, and based on visuals alone I would say that El Shaddai certainly seems to be the stand out title of the summer. El Shaddai: Ascension of the Metatron is now available for the Xbox 360 and PS3.
So now you tell us, are you planning on picking this one up?