EA have released yet another new trailer for their upcoming racing game, Need for Speed The Run. The video, titled "Buried Alive" showcases a new section of the game where being buried alive is actually a possibility.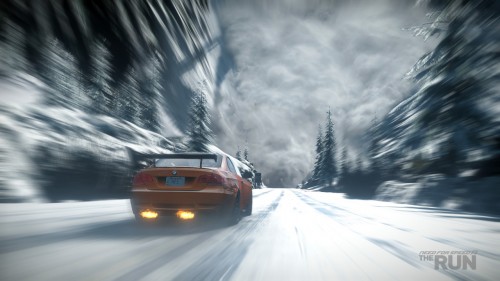 The Run hits Independence Pass in Colorado, and the protagonist, Jack, is forced to make a decision in his race: does he take the longer route and save time, or does he take a shortcut and risk the chance of an avalanche falling? With the impending possibility that he could be buried alive, or an even worse possibility that he could lose to his rival, Jack must race not only to win this race, but for his life.
The visuals in this trailer most certainly do look wonderful, and the backdrop of icy mountains and collapsing trees certainly makes for an interesting setting for a race. Throw in the bright BMW cars racing against the white snow, and you've got what appears to be a beautiful game. The title will also run using DICE's Frostbite 2 engine, which will make for an interesting introduction into the franchise.
Check out the trailer below. Need for Speed The Run is scheduled for release on November 17, 2011, and will release on Nintendo 3DS, Nintendo Wii, Windows PC, Xbox 360, and PS3.