EA has just unveiled its television promotion for the upcoming football simulator, FIFA 12. Titled "Love Football, Play Football", the ad features shots from the real world and in-game footage.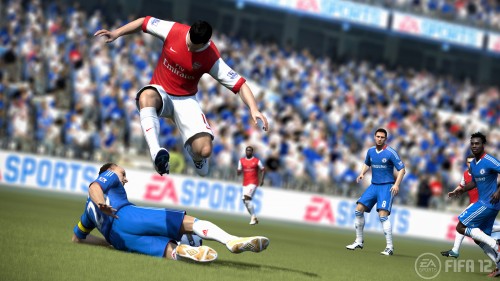 With big football stars like Wayne Rooney, Gerard Pique, and Kaka gracing the screen, this advertisement is another great way for EA to generate more anticipation in the leadup to the release date on September 27th (29th, or 30th, depending on which country you're in). The real world and in-game footage are both quite similar in their appearance, which demonstrates the development of the graphics since FIFA 11, and the ad is narrated with lines like "If I can't watch a match, then I'll read about a match", linking FIFA 12 as a way of connecting any football fans with the game.
Unfortunately, the ad does gloss over the new and improved aspects of the AI, and from the beginning it is clear the commercial is designed to be Sony-specific (a PS3 and PSP appear with FIFA 12 alongside them). However, hopefully EA will release more that will have us frothing at the mouth to get our hands on the title when it releases in a month's time.
If you're really keen to whet your appetite and read more about FIFA 12, check out our "All you need to know about: FIFA 12" article here.