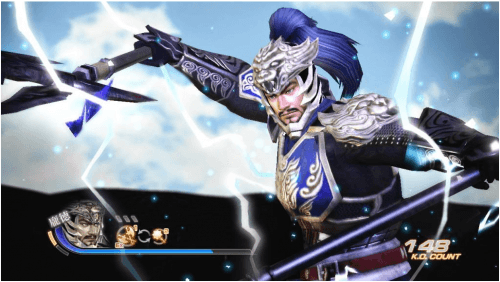 On November 18, 2011, OMEGA FORCE and Tecmo Koei will release the Dynasty Warriors: Xtreme Legends stand-alone expansion for PS3 in Europe.
New characters, like Guo Jia & Wang Yi,& Pang De Bolster will be included in the extra content. Secret weapons, like the Dragon Spear, Sai, Battling Stick & Scimitar, a new Legend and Challenge mode and a Japanese voice-over option will also be included. In addition, a Mixjoy option in this new add-on allows gamers to use the original Dynasty Warriors 7 disc to "experience a powered-up verson of the original Dynasty Warriors 7 Story mode and Conquest mode."
The Legend Mode "allows players to tackle battles from both the past Dynasty Warriors series and brand new scenarios with all their favorite characters." Plus, the Challenge mode will let gamers play various missions to achieve world-wide rankings on an online leaderboard. For the latest Dynasty Warriors: Xtreme Legends screenshots, check out Koei's Facebook page here.