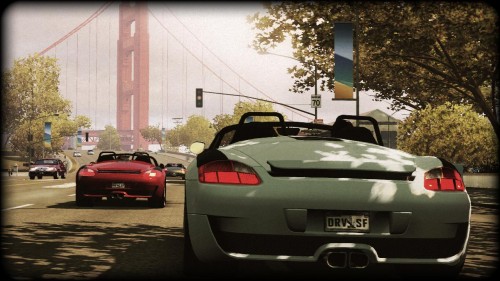 Hankering after some more Driver San Franciso info before the September release? Well Ubisoft have dropped a new developer diary video to show off the online multiplayer. When the game is released on September 1st players can expect 11 modes in total, with the developers even throwing in an FPS inspired Capture the Flag as well as the more expected racing fare.
The most exciting thing on offer here looks to be the new 'shift' feature, which allows players to jump between racers – those spectacular crashes no longer mean the end of your chances to win! Tear up one car and you can jump into another, with the mechanic even allowing players to transform slow vehicles like buses and trucks into streamlined racers.
If the video below sparks your interest then there is a multiplayer demo already released for PS3 and Xbox 360 owners (the game will also be available on PC and Wii), with two of the eleven modes available to try – Trailblazer and Tag. Already got it? Let us know what you think!