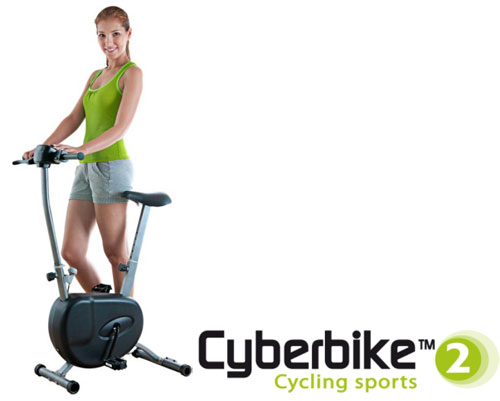 If you are a fitness nut and want a cheaper option than the $2000 treadmill, then you may want to look at the most unlikely source… video games. Well, Bluemouth Interactive has just announced that the Cyberbike Cycling Sports 2 bundle is heading to Sony's console. Hang on… where's number 1?
This is what it is: a game which is controlled by an exercise bike connected through the Playstation 3's Bluetooth. The bike has built in magnetic resistance to adjust for to the rider's strength and height in order to give them the appropriate challenge. It's compact as well so you can play it wherever you want.
The software that comes with it has several modes of play set in eight different levels and four environments. Story mode involves players riding through the levels clearing pollution. Then there's fitness mode, challenges based on time, distance or calories for regimes and even online multiplayer.
Bluemouth Interactive's Marketing Manager David Tipton had a few words on the announcement:
"The Cyberbike Cycling Sports 2 bundle is an amazing product. This bundle offers health conscious gamers a fun and engaging way to mix game play in glorious HD graphics, whilst working up a sweat at the same time. It affords buyers an opportunity to get a solid work-out without leaving the comforts of home. Lastly the Bluetooth connectivity allows a convenient, wireless interface between Cyberbike and PS3 console

This accessory, along with the many other accessories in our broad range, enhances the video-gaming experience for game-players. Never before has anything like this been available on the PlayStation3 format. This bundle is also a perfect and unique gift for Mums and families this Christmas".
It will be $299.95 and available in late October.
And they say that you can't get physical with video games! Bah!