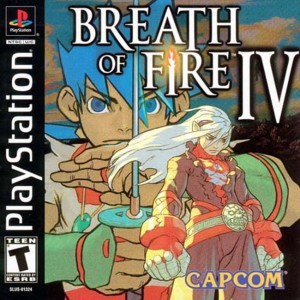 Yes you read right. The Playstation One RPG classic, Breath of Fire IV will be turning up the heat on the Playstation Network come August 16th, 2011.
The impending arrival was announced by Christian Svensson of Capcom through the Capcom-Unity website here. Alongisde the Playstation Network release will also be Breath of Fire IV based Playstation Network avatars.
Breath of Fire IV was originally released for the Playstation One way back in the year 2000, now 11 years later the game returns to put a whole new generation of gamers under it's spell. Whether you've never playered Breath of Fire before or want a nostalgia trip if you have, make sure you check it out on August 16th.
What do you think of this announcement? Leave a comment below letting us know.