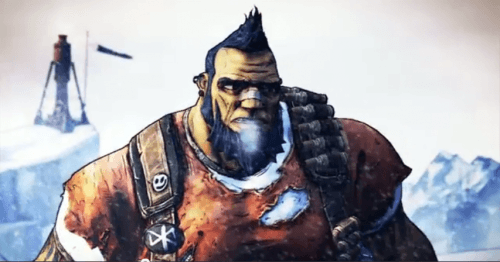 The Gunzerker is shown off in full glory in this latest teaser trailer from 2K all about Borderlands 2. Announced just a few weeks ago, this is the sequel to the hit shooter that Gearbox also developed.
Anthony Burch, who wrote the webseries "Hey Ash, Whatcha Playing?", has said that he will be writing Borderlands 2. In addition, a first look at the game will be available to see at PAX Prime from August 17-August 21 at Booth #3417.
As far as we can tell from the trailer below, Borderlands 2 looks like an action filled romp with the same unique art style as its predecessor. It looks like it will continue the fine work done on the first Borderlands game.  Only time will tell though.