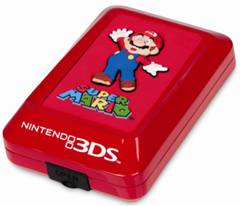 Folks, coming from the fine craftsmen over at Bluemouth Interactive are releasing several new items and accessories for the 3DS and DS systems, featuring Mario and Company. These items include both styluses and cases. They are listed below.
Each Item will be pictured below with their price.
Be sure to check out the Offical Bluemouth Interactive website for additional mechandising needs.