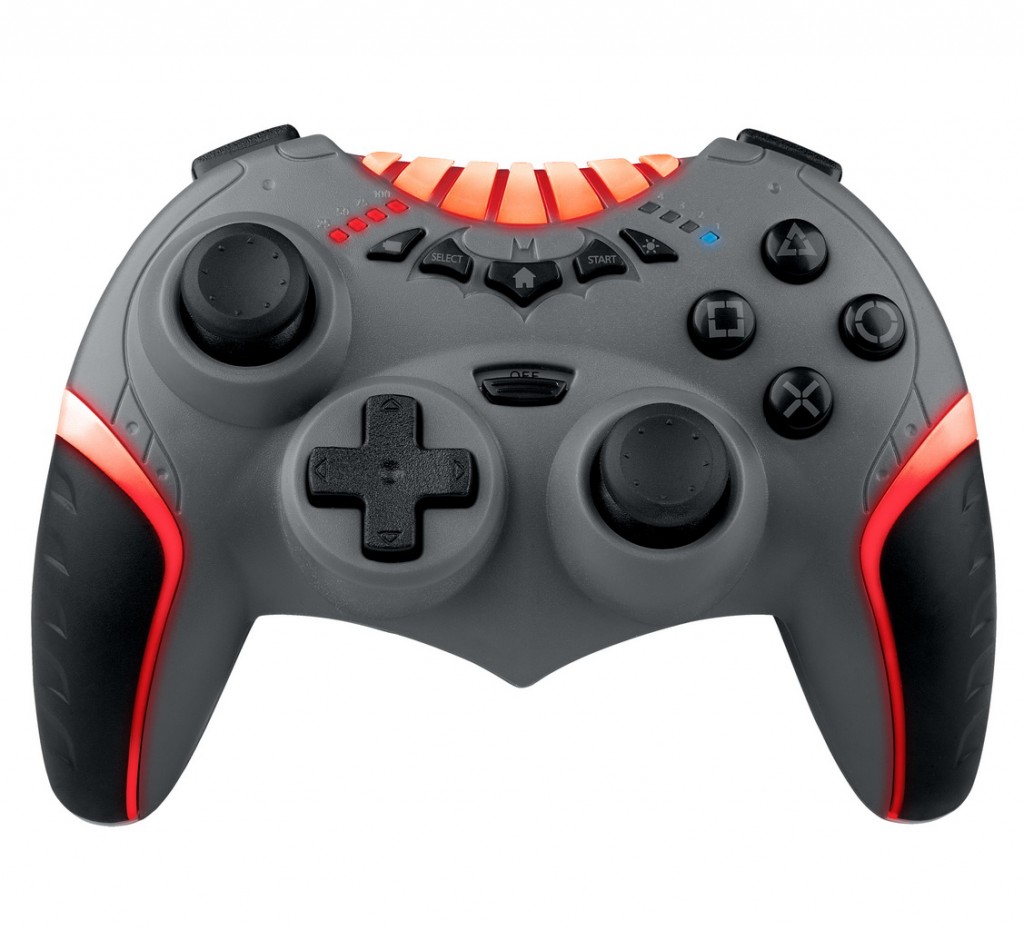 The guys at Bluemouth Interactive have announced that they will distribute the Batarang Controllers that will coincide with the release of Batman: Arkham City, the sequel to the 2009 hit Batman: Arkham Asylum. There will be two versions, one for the Playstation 3 and one for the Xbox 360. Both are licensed by Warner Bros. Interactive, publishers of the game. Batman fans will revel in the authenticity of the design of the Batarang, while gamers will appreciate the comfort and performance of these one-of-a-kind controllers.
Bluemouth also revealed the features of both controllers, listed below:
The Xbox 360 version also includes an Xbox Guide button, and a wired 10ft / 3m cable. The centre bat buttons (from left to right) are: back, LED colour select and start.

The wireless PS3 version also includes motion sensing technology, an internal rechargeable battery, a Batman-themed USB RF receiver and 6-foot USB charging cable. The four lights on the left side of the PS3 controller shows the remaining battery charge, the four lights on the right show which channel the controller is using. The bat buttons (from left to right) are: battery charge indicator on and off, select, home, start and LED colour select.
No pricing has been announced yet but expect both controllers to be in stores on October 19th, the release date for Batman: Arkham City.
Xbox 360 Batarang Controller: