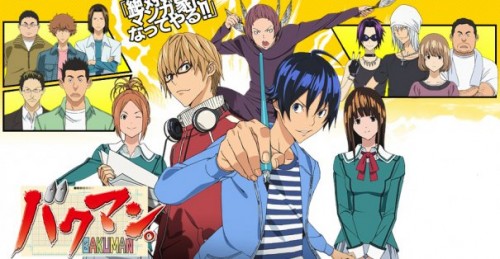 The previously announced second season of Bakuman has had it's premiere date confirmed. It will make it's Japanese television debut on the 1st of October, 2011. So keep your calenders marked if you are interested in some manga-making action.
Bakuman 2 will continue were the first series left off, however it is unknown how far this season will go through the manga source material. It is expected to be a season of 26 episodes following the trend of the first season, however this is all merely fan speculation currently.
So there you have it Bakuman fans, the date is set. Leave a comment below letting us know what you think of the upcoming Bakuman season 2.