Arguably one of the greatest handhelds in existence, the Game Boy Advance offered up a large and rich selection of titles that set the standard for portables today. With so many games, you are bound to get one or two lazy publishers that deliver a hideous excuse for a cover art. A few we are about to go over were just lazy rush-jobs while others just made no sense whatsoever.
While their flimsy cardboard box-casing may have made these arts easily destructible, the memories and images they portrayed will last a lifetime, haunting us for generations. Join us as we look over the worst boxarts of the Game Boy Advance.
Karnaaj Rally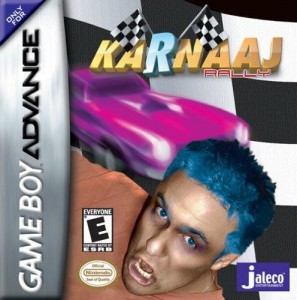 Karnaaj Rally may have been a hidden gem on the GBA, but the boxart would be better compared to a lump of coal. Apparently, Jaleco (who are no strangers to Bad Boxarts) decided to go with a generic racing-game art. The idea would have worked well enough, but it seems that some mutated demon smurf spawn just had to be on the cover, which resulted in the very odd and tacky final representation you see above. We never seen a sequel from Karnaaj Rally, and I am just sitting here wondering why this fantastic cover would be ignored (or buried).
Board Game Classics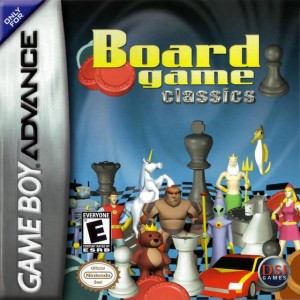 When I think of classic board games, I think of chess, checkers, and backgammon, just to name a few. Board Game Classics also thinks the same, but with blocky unicorns, seahorses, and robots added in. I get that there are several new "themes" for the classic games included in this compilation, but gathering all the rejected Shrek cast members together for a group photo was just not necessary.
Sheep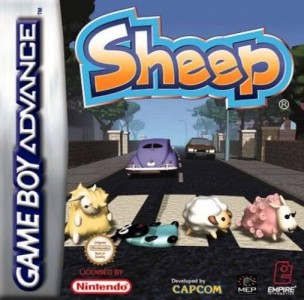 Trying to recreate the famous "Abbey Road" portrait, "Sheep" featured four small sheep walking on a crosswalk. This could have been a fun little parody on the cover, but a recreation just wasn't enough and someone had to die.
What did we learn? Sheep should be doing sheep-like things on Sheep game covers. That poor yellow lamb still hasn't emotionally recovered from this incident, and Capcom is to blame.
David Beckham Soccer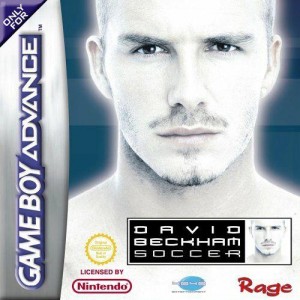 Mr. Beckham may be the Michael Jordan of soccer (or football for those of you outside the U.S.), but his stone cold stare and shockingly bright appearance on the European Cover for David Beckham Soccer made for one of the creepiest boxarts in history. If you noticed, Rage also thought it would be a good idea to add in a second Beckham stare in the logo, so buying this priceless piece was a two for one special.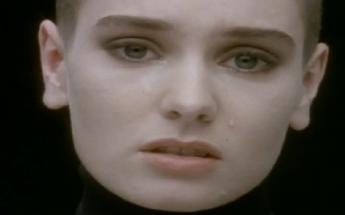 In my opinion, Senead O'Connor pulled of this look better in her "Nothing Compares to You" video, which is what this cover reminds me of each time I see it.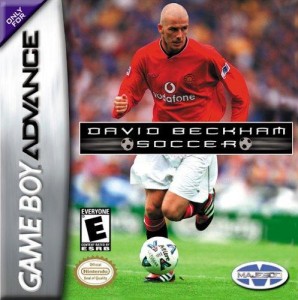 Luckily for kids in North America, Majesco decided to actually show more of Beckham playing soccer, and less of the whole staring into children's souls.
Super Duper Sumos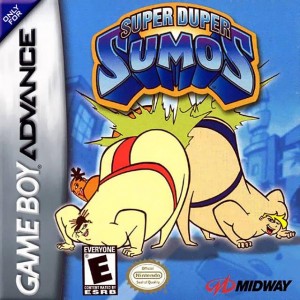 The cover for Super Duper Sumos triggers a lot of reactions at once, so just one glance should be enough for most people. In this art, we see three rather obese men, slapping their bare asses together. A high five? Nah…overdone. It had to be their asses.
We hear a lot about kids reenacting what they see in video games on the playground, but thankfully an incident like what we seen in this cover was prevented and no lives were lost when Super Duper Sumos hit stores in 2003.
Now is the time where you type in the comments box share your favorite nightmares that graced the Game Boy Advance or just add in what you think of these five beauties. Don't forget to check back, as next time we will be visiting the Super Nintendo (this will be fun).