We're in a golden age of cinema at the moment… Ok, ok, I couldn't even convince myself there. With non-stop samey franchises like Final Destination, Saw and Fast & Furious, and the endless stream of terrible movies based on old movies and TV shows, like Bewitched, Yogi Bear, The Smurfs and Alvin & the Chipmunks, Hollywood are running out of places to turn for inspiration. Inevitably, they've turned to our beloved games industry, picking up the film rights to some rather odd choices.
Since we all know how lazy Hollywood producers are, I've saved them the trouble of writing the stories for these upcoming game-films, as well as suggesting directors. No need to thank me, guys.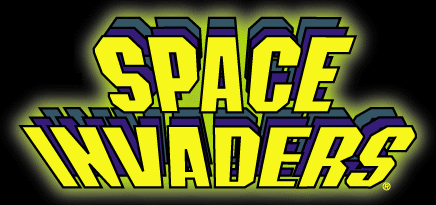 Space Invaders
Status: Film rights recently acquired
Genre: Sci-Fi Thriller
Director: M. Night Shyamalan
Tagline: They came from space… to invade!
Synopsis:
Jonathan (Keanu Reeves) is a divorced father, trying to make ends meet after  leaving the army in protest. He struggles with his estranged ex-wife, who decides to take the kids and move to another city. As he hurries to the airport to say goodbye, strange pixelly spacecraft appear in the sky above him. As they begin a slow, jerky descent, Jonathan must overcome his objections to war, climb into a tank and blast his way through wave after wave of invaders.
Being a Shyamalan film, the ending contains a twist: the invaders will never stop their descent. The more Jonathan destroys, the faster they return.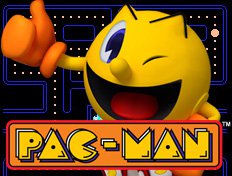 Pac-Man
Status: Film rights purchased in 2008 for $200 million – I wish I was joking
Genre: Horror
Director: Wes Craven
Tagline: Wakka wakka wakka…
Synopsis:
Mr and Ms Pacman move into an old house in the city, to get closer to the specialists helping the couple battle their eating disorder. There, they are soon tormented by four flamboyantly-coloured ghosts who haunt the place, leaving trails of tasty dots around to tempt the Pacman couple. They try to control themselves, with help from their unorthodox therapist (played by Robin Williams), but soon learn of a mystical object that may turn their eating disorder into a weapon – the legendary, slightly-bigger-than-usual dot…
With Craven at the helm, expect a decent scary film, with moments of humour.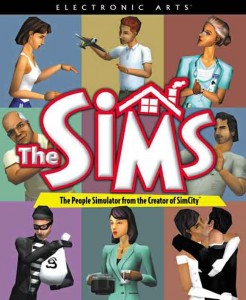 The Sims
Status: In Development, slated for a 2012 release (seriously)
Genre: Drama
Director:  Tim Burton
Tagline: Free Will is only a simulation
Synopsis:
Marcus (Johnny Depp, because he has to be in every Burton film) was a moderately successful businessman, with a bright future in his career and family. Suddenly everything begins to crumble, as Marcus makes several bad decisions and winds up sitting at home all the time, unemployed and alone. An epiphany hits when he realises he wasn't in control of those decisions, and sets about to change his life.
He asks around the neighbourhood and realises the problem extends further than he thought: all through Sim City, people are wetting themselves, getting into fights or kissing strangers against their will. The neighbourhood attempt to fight back against a malevolent, all-powerful force that drives them to destroy their lives, or bricks them up in doorless rooms and lets them starve.
As Burton fans expect, The Sims film will be set in an unnecessarily dark and twisted atmosphere, and will star Johnny Depp and Helena Bonham Carter.
Angry Birds
Status:  Inevitable
Director: Michael Bay
Genre: War/Action
Tagline: Get a bird's eye view of war
Synopsis:
Red is a simple bird with a simple life. Newly married, he couldn't be happier as he works each day at his demolition business, while his wife stays home with the eggs. His brother Yellow often scolds him for not taking part in the ongoing war against the Pigs. But when Red's own eggs are kidnapped as part of a terrorist plot and sold into prostitution, Red and Yellow assemble a rag-tag team of bird mercenaries to destroy the Pig menace for good – one flimsy wooden structure at a time.
Bay is known for thin stories and lots of action, so expect a non-stop splode-athon with this one.

Tetris
Status: Hopefully it won't actually become a movie, but I wouldn't be too surprised if some desperate studio buys the rights to it.
Director: Steven Spielberg
Genre: Teen comedy
Tagline: Sometimes fitting in is only 90 degrees away
Synopsis:
L-Shape is sick of not fitting in. While all the other teenagers are disappearing to all the cool lines, he and his friend T-Piece are always left sitting around after they leave. They try to form lines with just the two of them and see where everyone else disappears to, but they can't line up properly. As they begin to blame each other for their exile, a fight ensues during a routine descent, and the two find themselves landing upside down. Suddenly included in a line, they disappear along with all the others, and soon find themselves living the high life.
Initially excited about their new friends, L-Shape and T-Piece begin to realise their own friendship is fraying, and after another argument, they stop talking to each other. It doesn't take long before they realise that rotating 90 degrees has transformed them into people they don't want to be. They stop fitting into the lines, and go back to spending quality time with each other, as outcasts, and true friends. Awww!
Spielberg knows how a Hollywood film works, meaning this will be a by-the-numbers family film with obvious lessons of friendship and being yourself.