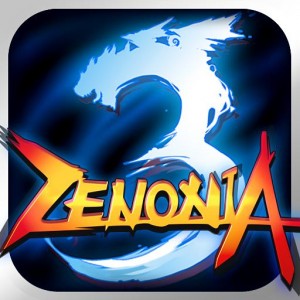 Over the past few years, Gamevil's Zenonia series has set a bar for other Action-RPGs that enter the mobile market due to it's simple yet in depth battle system to the epic tales told within the games. Today is a big day for Gamevil though as Zenonia 3 has been released on the Android Marketplace at absolutely no cost. which is quite a bold move to make for such an established series.
Zenonia 3 will have players guide Chael as he looks for answers to his family's history across over 200 maps across Midgard and with 100 quests that can be executed during his expansive journey. As well as having four "distinct" melee and ranged character classes to choose from (with each holding 13 active skills as well as 9 passive), a new "Fairy helper-system" has been added to add a new layer of strategy to the process of leveling up your character. A new Execution Room Mode is another first for the series, letting players loot alone or with a friend in co-op play. The online PvP arena will also be making it's return in this sequel.
"ZENONIA 3 is packed to the brim with an expansive story, exciting combat and RPG action, extended online play," said Kyu Lee, Head of GAMEVIL USA. "We're very proud to share this next chapter of our flagship RPG series with Android fans, and welcome everyone as we offer it for free
All of these features combined certainly makes for a huge game and yet another ambitious release from Gamevil, and at the price of free, it would be criminal not to at least give the latest entry into the Zenonia series a download. You can find Zenonia 3 in the android market or simply at http://market.android.com/. Check out the new screens released today for yourself below and get to downloading!