Sometimes, I go back and play L.A. Noire just for a little extra entertainment and because, well, I just miss Cole Phelps. We won't have to wait that much longer to get a little more of Detective Phelps and our favourite partner Earle, though – Rockstar has released a trailer for its latest piece of DLC, the Reefer Madness vice case.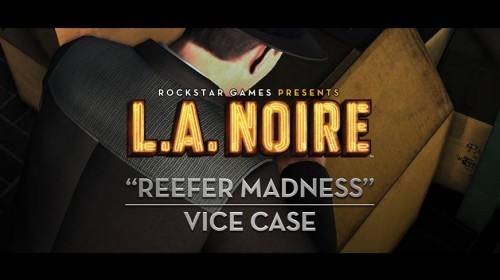 The Reefer Madness vice case occurs when Phelps is working with Roy Earle on the string of drug cases around Los Angeles. When the two detectives get a tip off about a local drug dealer, they investigate it. What begins as a shoot-out turns into something far more sinister, and Phelps and Earle discover one of the city's biggest narcotics rings.
The clip shows more wonderful fast-paced action, and I have to say I'm delighted there's another vice case. In comparison to homicide and arson, vice felt far too short (even with The Naked City DLC). It'll be nice to have another case about drugs to solve and to see some more of Earle – plus, we all love to interrogate and investigate crimes, don't we?
This case is the last of the content to be released that is available for free on the Rockstar Pass, and will be available for download on Playstation Network (AU$6.95, NZ$7.90), and Xbox Live (320 MS Points).