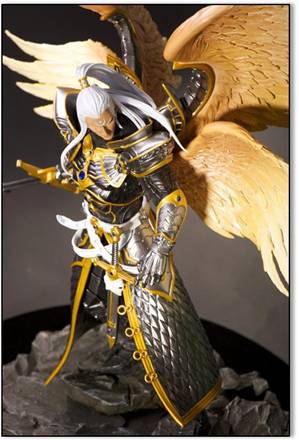 Popular gaming publisher, Ubisoft, has recently launched their UbiCollectables online store where gamers are able to purchase various pieces of merchandise based on their most popular brands. Gamers that are faithful to franchises such as: Might and Magic, Assasins Creed and Tom Clancy's Ghost Recon will find that th store is currently populated with collectables to do with these.
For Might and Magic fans, there is a statue of the legendary archangel Michael available for purchase, but, be quick as there are only 500 of these statues being made available.
Available for fans of Assasins Creed is a limited 2000 unit model run of Ezio. There is also a T-Shirt available for fans.
And Finally, for fans of Ghost Recon, there is a limited run of developer styles T-Shirts for purchase. However be warned that the production for the T-shirt will not being production unless Ubisoft meet 200 pre-orders.
So be sure to visit the Ubisoft Store and pick up your merch now.