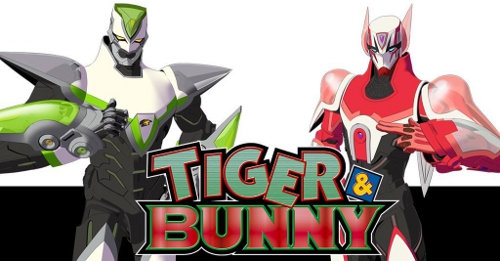 The hit anime series, Tiger and Bunny has recently been announced to be getting a manga adaptation. The manga will be published in Weekly Young Jump and will be illustrated by Hiroshi Ueda, known for Full Metal Panic! Sigma.
Tiger and Bunny tells the tale of a world where superheroes don't just save the day. They save the day in front of cameras for the latest reality TV hit! The series focuses on two of these superheroes for hire, Tiger and Bunny.
The Tiger and Bunny anime is licensed and is simulcast online in Australia by Siren Visual and in America by Viz Media. As more news comes to light we will keep you updated.