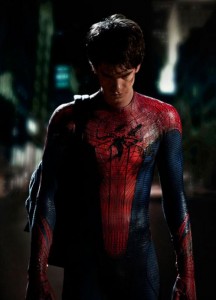 By now you have most likely heard that the Spiderman film series was going to be rebooted, with Tobey Macguire getting the boot and Andrew Garfield slinging webs in his place.
Fans are often weary of reboots of franchises as they often can turn out rubbish, like the Karate Kid reboot (which honestly should be titled Kung-Fu Kid). Hopefully this will turn out to be more like The Incredible Hulk reboot, which was without a doubt one of the greatest reboots in recent history (unappreciated as it may be).
A trailer for the new film due out in 2012, can be viewed below. What do you guys think? Will this be a good reboot or a bad reboot?