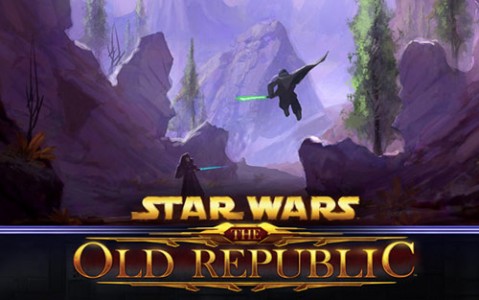 When Electronic Arts releases Star Wars: The Old Republic exclusively on its Origin platform later this year on PC, players will be faced with a difficult choice:  Hidden blades attached to a man attached to a rocketpack or hidden flamethrowers attached to a man attached to a jetpack.  The choice is yours and the man is a Bounty Hunter.
Once Hunters reach the level of 10, they will be faced with the choice of being a Powertech or Mercenary.  While the Powertech class likes defense, Mercenaries like fancy weapons.
So, have you made up your mind?  Currently, I think I want to be a standard ole Jedi.  Yea, thats right.  A JEDi.  However, this video may convince me otherwise.