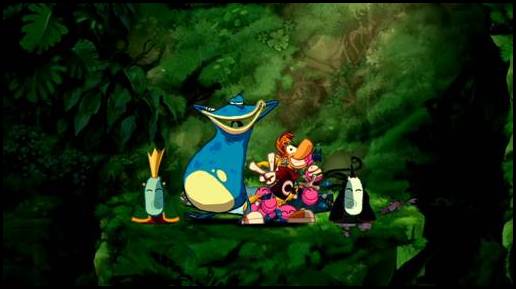 The rebirth of a platforming legend, Rayman Origins, is the upcoming side-scroller from Ubisoft and is an attempt at moving back to the series roots. It retains the same aesthetics that the series is known for as well as the classic formula for that retro feel.
The game looks like it's going to be amazing from the trailer previewed at Comic-Con and is going to be a must-have for anyone series about their Rayman games.
When the Glade of Dreams is overrun by "nefurrious"Darktoons, the Fairy Council hastily invokes Rayman to save the day; but the hero of light isn't quite all there…To help him, Rayman teams up with his best friend, Globox, and two crafty wizards, the Teensies. Together, the world's most hilarious team of heroes will need to restore peace to the Glade or watch as their beloved home vanishes like a bad dream…
The game is releasing on the Xbox 360, Playstation 3 and Wii.
Be sure to check the embedded trailer below.