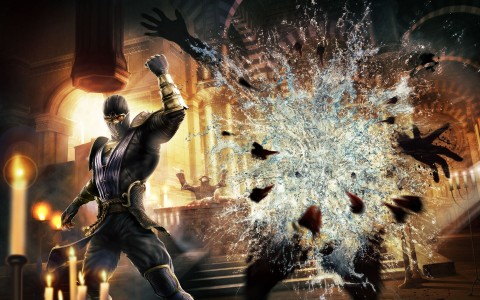 The kombatant Rain was released as downloadable content for Mortal Kombat on the PlayStation 3 and Xbox 360 today and is taking the gaming kommunity by storm! Inspired by his appearance in Ultimate Mortal Kombat 3, Rain joins the previously released downloadable kombatants Skarlet and Kenshi as the third of the four fighters available for downloadable content these holidays. Also available today is another free compatibility pack featuring Jade and Kitana's klassic skins, inspired by their appearances in Mortal Kombat 2. Check out this official artwork for Rain above, it looks beautiful! The fourth mystery DLC fighter will be revealed this Thursday at the Neatherrealm Studios Comic Con Panel. I wonder who it could be?
Want to check out Rain's fatalities? Check them out below thanks to TRMK!
See his Bubble Burst Fatality here.
See his Does It Sting? Fatality here.
See his Babality here.
Also Check Out These Articles For All Of Our Mortal Kombat DLC Coverage:
Rain Now Available For DLC
Rain Vignette Trailer Released
Rain Gameplay Trailer Released
Mortal Kombat Season Pass Info
Kenshi Now Available For DLC
Kenshi Vignette Trailer Released
Kenshi Gameplay Trailer Released
Skarlet Now Available For DLC
Skarlet Vignette Trailer Released
Skarlet Gameplay Trailer Released